You can export comments out of StreamWork easily as CSV, XML, and Plain text files.
If you need to export comments out of StreamWork, you can do so in a few quick steps. Exporting comments is especially helpful for video editors and producers who may want to incorporate comments left in StreamWork in their non-linear editor (NLE) software.
To export comments out of StreamWork:
1. Click on the video or creative asset you'd like to export comments from to open in the Media Viewer. Ensure you are on the correct version of the asset.
Tip: You can select the asset version in the top left corner of the screen (it's the drop down menu with the version number). Learn how to switch between versions in this Help Center article.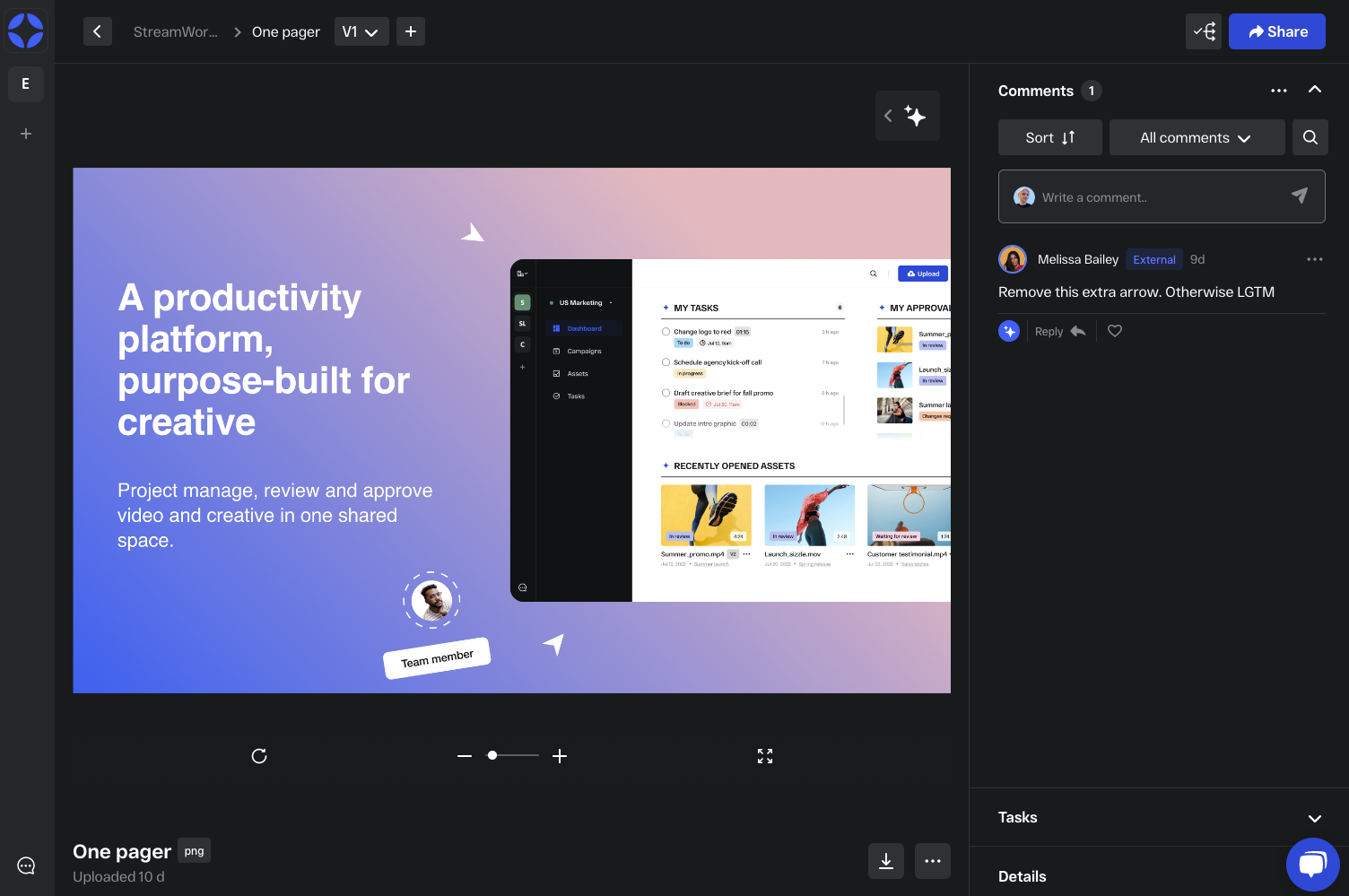 2. In the comment panel on the right hand side of the screen, select the 3 dot menu. This is located at the top right of the comment panel, near the header "Comments."

3. Once the 3 dot menu is clicked, you'll see an option to export comments as CSV, XML, and Plain text. Choose your preference and comments + annotations (drawings) will be downloaded to your computer.